Last week I was doing my usual blog hop when I came across a blog talking about a new sponsor.
It was a shop called
i don't do dishes
:
I don't know about you, but this statement fits my life completely - in fact we could extend to housework, ironing... So of course I had to follow the link through to the
Etsy
shop run by the lovely Caitlin.
There I found a treasure trove of wonderful fabrics at amazing prices, even the shipping to the UK is good.
I have been hankering after Notting Hill by Joel Dewberry. The colours and designs are so fabulous it is hard to resist!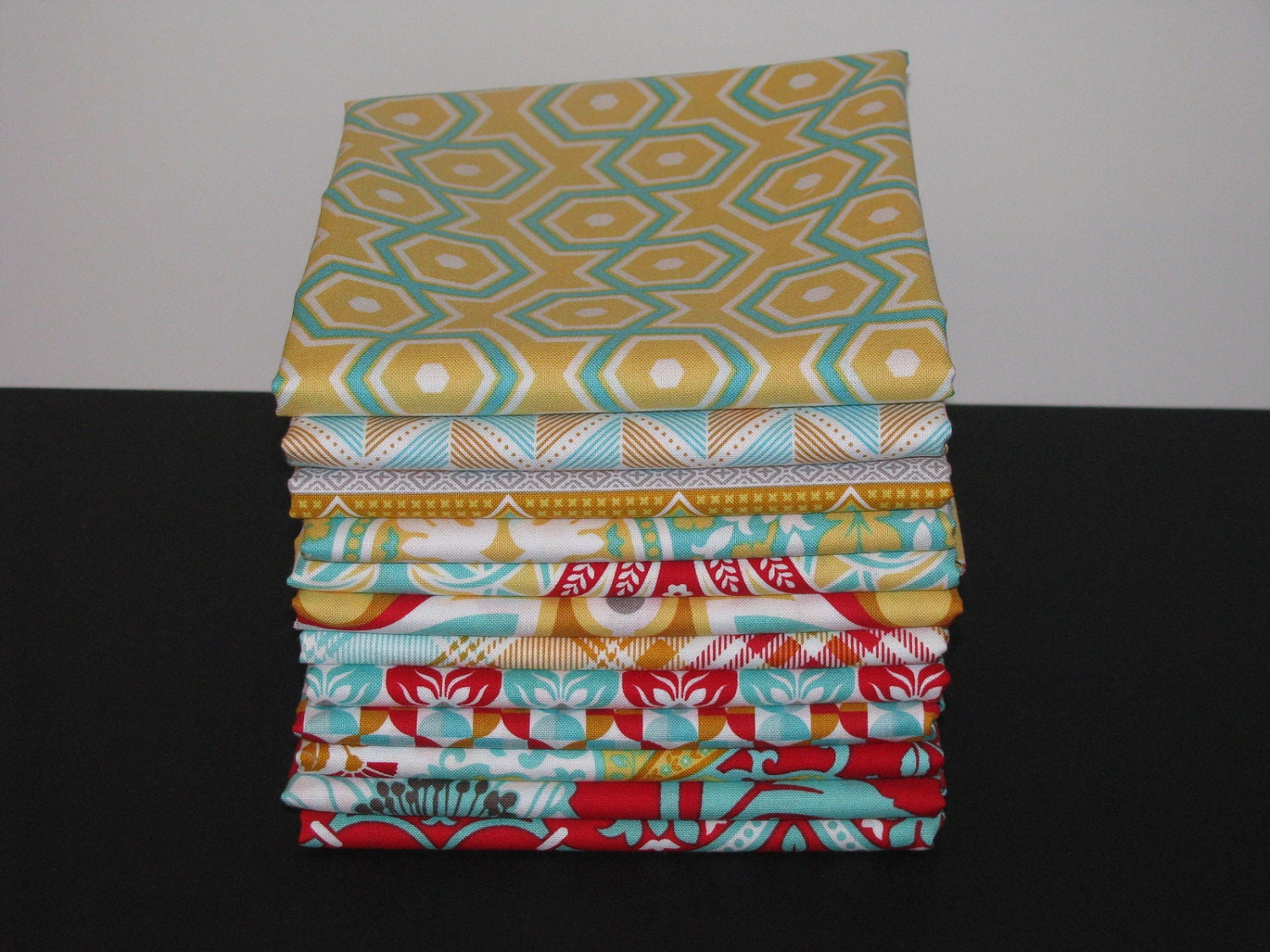 So when I saw Caitlin's
fabulous shop
with this lovely bundle at a fabulous price I just had to... the bank manager will agree right???
Yesterday, 9 days after I ordered it, my lovely bundle arrived. The fabrics are simply gorgeous!
I know the shop in the States, but don't let that put you off having a look -
here
is my by guide to buying from the States. Caitlin has a wonderful
shop
and a
great blog
as well... go shop!